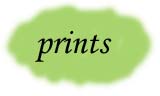 Back to prints
Prints of Wiltshire, Dorset and Avon
Image size 20.3 x 15.2cm (8 x 6 inches). Outside mount 28 x 22.8cm (11 x 9 inches).

Price - £25 mounted, or £50 framed



* Prints with an asterix are available in a larger image size of approx 30cm x 22cm (12" x 9").
Outside mount 40cm x 32cm (16 x 13 inches)


Price £45 mounted (not framed)



All above prices include shipping within Europe

Prints index Use this page to search for a view of your choice



Bath
(Code PRWI/1)




Castle Combe
(Code PRWI/2)




Castle Combe
(Code PRWI/3)




Castle Combe
(Code PRWI/4)




Lacock
(Code PRWI/5)




Shaftesbury*
(Code PRWI/6)


Prints of Cornwall

Prints of Gloucestershire

Back to prints
---
Please contact Lesley Olver for further details, or to order any of these prints.
Telephone: 0033 (0)5 61 60 49 28 or send an e-mail to: lesley@watercolour-landscapes.co.uk
Please note that colours displayed on screen may vary from the actual prints.
© Lesley Olver: Watercolour paintings & prints, picture framing and painting classes
Home Page | Site Map | Index of Prints | French Site | Search engine optimisation by Web Search Workshop